Enabling smart, clean, and efficient production.
Offering equipment, field installation, parts, and comprehensive environmental solutions in the pulp and paper, power generation, cement, biomass, steel, and other industrial markets.
Request A Quote
Parts Catalog
Who We Are
SouthernField provides field services for industrial equipment, specializing in air pollution control solutions for industrial markets. We have a 15,000-square foot facility, housing standard replacement parts and specialty parts for OEM air pollution control. With our experienced support staff and talented craftsmen, we are the choice for all of your industrial maintenance services and industrial equipment needs.
In 2018, SouthernField acquired Environmental Elements Corporation (EEC), the largest precipitator OEM in North America, with 1,500 air pollution control equipment installations worldwide. SouthernField and EEC are part of the ProcessBarron family of companies.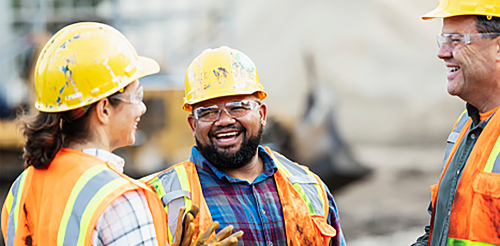 Supporting Industrial Manufacturing KPIs through Efficiency Solutions

Ken Buttery combines technical expertise with 20 years of industry knowledge and relationship development to lead the sales and marketing initiatives for ProcessBarron and Southern Field EEC. Do you know the hard work it takes to run a company that produces products that are the source materials to make other... Read More

Navigating Maintenance: Staffing During Plant Downtime

Plant downtime can be a costly affair in more ways than one. Besides production losses and service costs, there is an equally pressing concern—adequate staffing during maintenance shutdowns. However, it's all too familiar for plants to put this top-level concern on the backburner. Unfortunately, day-to-day duties and concerns tend to... Read More

Do You Have a Reactive or Proactive Maintenance Strategy?

Far too often, key equipment runs the risk of breakdown due to slim maintenance budgets that pursue a reactionary approach to maintenance. When this happens, maintenance departments are constantly playing a costly game of catch-up, trying to perform quick fixes after the fact. But it also causes a significant kink... Read More
---
Maintenance and Field Services
Full support for routine maintenance, parts, repair, rebuild, and equipment upgrades.
Air Pollution Control Solutions
Field Services, parts, and upgrades for precipitators, baghouses, and other air pollution control solutions.
Woodyards
A trusted partner for parts, emergency repair, and routine outage maintenance and services for woodyard equipment systems.
Stokers
Our team provides stoker system repair and maintenance, with extensive experience in servicing boiler fuel feed systems from all OEMs.
Air Heaters
We serve the needs of your air heating equipment through detailed inspections, customized engineering, and solutions for optimization, general maintenance, and seal and basket replacement (SCRs).
Ready to enable smart, clean, and efficient production?