Reduce Carbon and Cost
ProcessBarron and SouthernField EEC have combined their perspective expertise and developed an innovative approach to combatting the efficiency issues that prohibit optimal production levels.
The Industrial Efficiency Program uses cutting-edge technology to provide a multi-faceted examination of your systems. Our IEP technicians have 40+ years-experience in exploring plant production systems to identify ways to create energy savings and reduced emissions through optimal system performance. The IEP leads the industry through its one-of-a-kind comprehensive internal inspection and external visual and thermal analysis of your production system.
---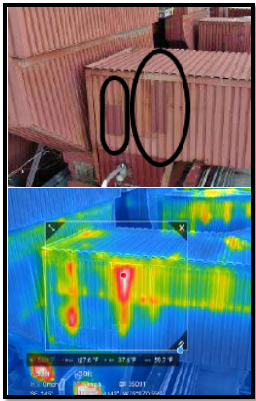 ---
Case Studies:
Cement Plant
Scope of Services: Inspect underperforming ID fan
Testing Conclusion: Excessive amount of air in-leakage
Estimated Savings: $354,760 / yr in energy savings with suggested improvements to optimized system
Steel Plant
Scope of Services: Inspect baghouse ID fans & system to pinpoint issues causing repetitive repairs
Testing Conclusions: (1) Fans operating above max amp load (2) Inlet dampers opening at 20% and (3) 20% operational efficiency
Estimated Savings: $472,795/yr (Energy & Maintenance Savings) AND
7,729 metric tons/yr Reduced CO2 Emissions
Power Plant
Scope of Services: Aerial and thermal inspection of baghouses, dry scrubbers, and surrounding ductwork to identify possible air pollution control issues
Inspection Conclusions: Discovered needed repair areas showing very high temperature deviations (indicating thinning of steel, corrosion, holes and/or cracks) which should be focus of pre-planning for future outage.
Estimated Savings: $20,000/ day in outage savings due to more efficient pre-planning maintenance service in hard-to reach areas
Average Total Savings: $100,000 – $250,000 per outage
Paper Plant
Scope of Services: Thermal inspection of recovery boiler, electrostatic precipitator inlets, outlet plenums, and ductwork for heat signatures indicating heat loss.
Inspection Conclusions: (1) Immediate action needed to repair damaged areas that are potential compliance issues. (2) Precision outage planning focused on parts and service to address six specific problematic areas discovered during testing.
Immediate Savings: $10,000 – $60,000/violation (Potential fines)
Outage Savings: $300,000 – $450,000 by avoiding rebuild and saving on scaffolding expenses